A retreat for women veterans from all branches and of all ages to share unique experiences and connect with other women veterans while enjoying a variety of scheduled events, the beautiful outdoors, and the amenities available at The Lodge at Giants Ridge.
The primary goal of the Women Veterans' Retreat is to build a network of women veterans living within the United Way of Northeastern Minnesota service territory. If space allows, we will also consider other women veterans living outside the service area - in Northeastern Minnesota - with limited opportunities to connect with other women veterans.
Click here to learn more and register today!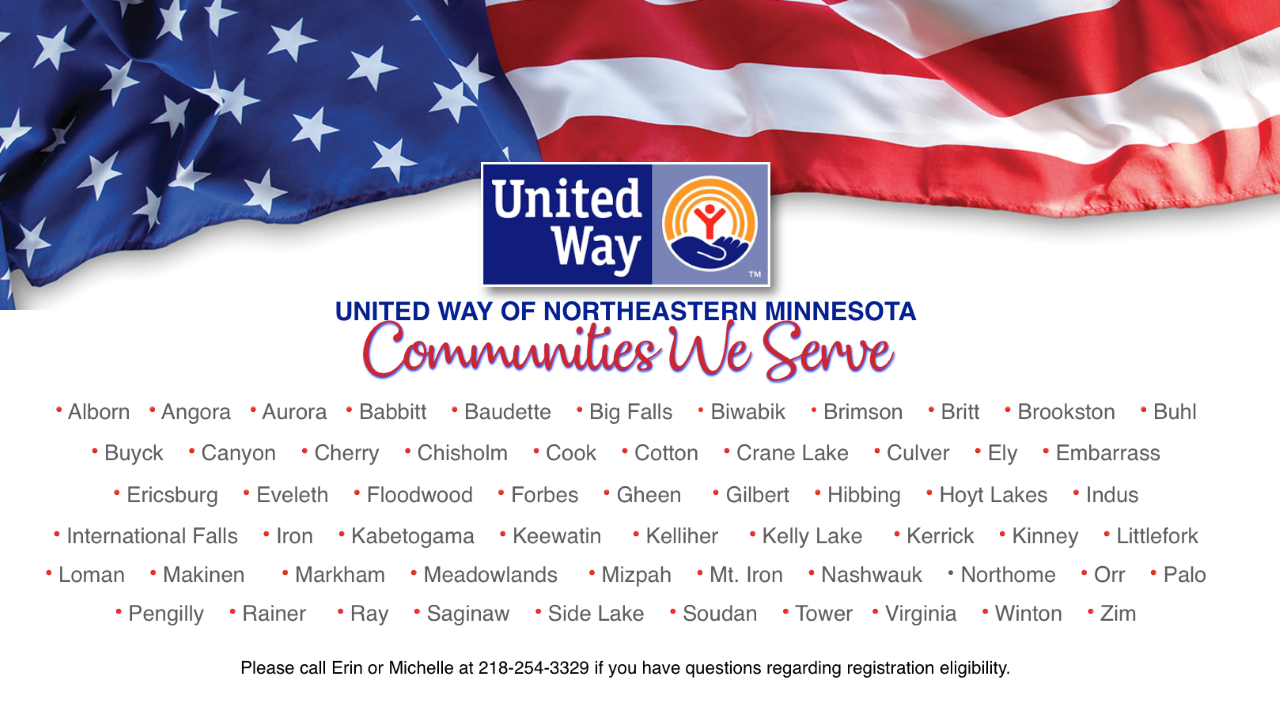 United Way of Northeastern Minnesota is focusing on the most critical issues at hand with the support of a committee, "United for Veterans", that is comprised of local veterans from the Iron Range whose mission is: "To create an environment of honor and respect for all fellow comrades in Northeastern Minnesota, while developing opportunities, supporting those in need and empowering veterans."   
UWNEMN's vision is that all veterans in our service territory will have access not only to health care, financial stability and employment but to high quality and culturally competent support. This access and support will allow veterans, their families, and our communities to flourish, grow and thrive.
To learn more about the United for Veterans initiative, click here.