Congratulations, 2020 event winners!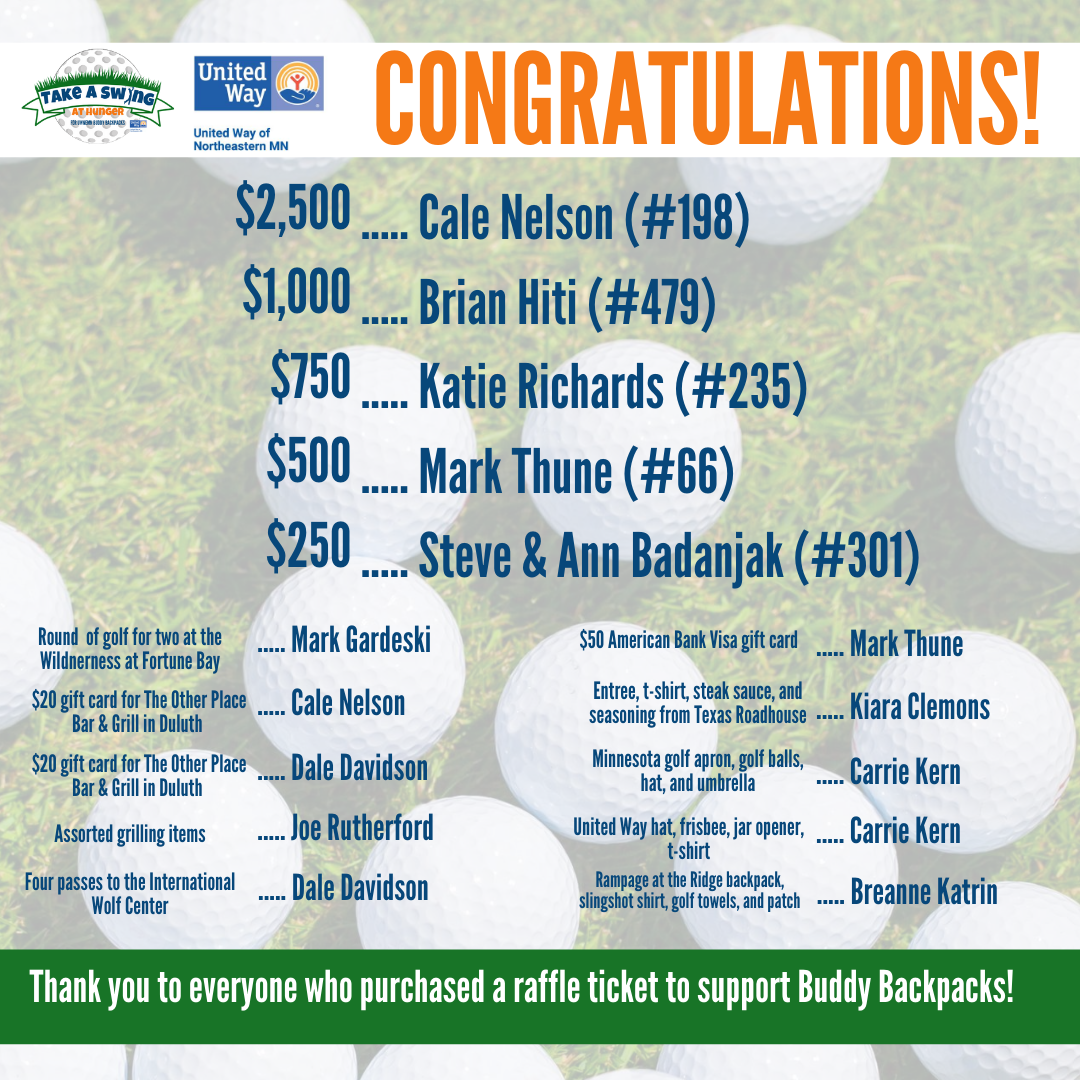 2020 Take a Swing at Hunger ticketholders, sponsors, and volunteers, united to raise $20,000 for UWNEMN's Buddy Backpacks program which provides weekend meal kits to local children at-risk of hunger.
UWNEMN's Buddy Backpacks program provides food-insecure children from across our service territory with nutritious, nonperishable meal kits on weekends. This program continues to operate throughout the COVID-19 crisis; though schools are closed for the remainder of the school year, Buddy Backpacks are bussed to enrolled children from their respective schools. 
CLICK HERE to learn more about the Buddy Backpacks program. CLICK HERE to donate directly to the Buddy Backpacks program. 
Funding for Buddy Backpacks is more important than ever before, as we have seen an increase in enrollment and have experienced funding loss due to the cancellation of in-person events.